8 Things You Will Get From Hiring a Web Designer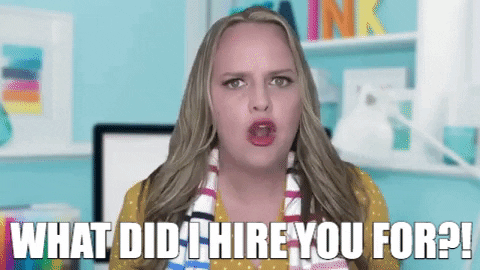 There is a big difference between having a business website and having a digital presence that continuously works to drive traffic, generate leads, and land sales for your business. While the former can probably be done on your own without much effort, it is about as useful as pinning a business card on a bulletin board.
Modern websites are designed with the user in mind. They are more about providing an experience than serving as a digital brochure. Every detail from a cohesive design to seamless functionality, search engine optimization, and routine maintenance can be handled by a web designer.
A Web Designer Will Nail the First Impression
In the digital world you have literally one chance, specifically less than two seconds, to make a positive impression on a new visitor. Having a modern, aesthetically-pleasing design is important. If your website feels dated, visitors will quickly click away.
Trends change at a rapid pace online. Even a span of three years is enough to show a noticeable difference in design trends and functionality. If you have not had a fresh redesign recently – you are missing an opportunity to reach customers who are increasingly placing importance on a brand's digital identity.
A Web Designer will Drive Results with Strategy
For years small business owners have been putting up simple websites almost as an afterthought to check a box on a to-do list. In 2020 that is no longer cutting it with consumers. In today's world driven by technology-savvy consumers that have the internet in their pocket, nothing less than a fully-functional website that works seamlessly across all platforms is acceptable.
When you hire a web designer, you are hiring more than just someone to put up a website and collect a paycheck. A web designer will help you build a strategy tied to your specific goals and then design a website to work with that strategy. The result is measurable success towards the goals that you want to achieve.
A Website Designer Will Deliver Across All Platforms
From smartphones to voice search, a web designer is on top of the latest trends and will place your business on the leading edge of those trends. Your business should be more than just a web page.
Tailoring web design based on how the user is accessing the information is the key to user-friendly design. With the growing popularity of local search and mobile devices, bringing a consistent digital image across the board is more important than ever.
A Web Designer Will Bring You Traffic
Designing a website is only a small slice of the pie when it comes to the job of a web designer. Making sure that the website is easily found in relevant search results is another important piece. Search engine optimization (SEO) is more than just peppering web pages with keywords.
A web designer can help make sense of the tips and tricks that will help your website show up in search results. A good amount of search engine optimization is tied to the design and functionality of your website. Putting this important task in the hands of your web designer just makes sense.
A Web Designer Will Set You Apart from the Rest
In order to be different than your competitors, you need to find a way to be different. That means no cookie-cutter website templates. A web designer can build a website uniquely tailored to your business.
Using a web designer will give you a competitive advantage over the competition. Instead of spending fruitless hours trying to figure out how to add features or content to your website, let someone who knows this stuff inside and out takes care of the details. You will end up with a website that works.
A Web Designer Will Keep You Up and Running
What is worse than not having a website at all? — A poorly maintained website that doesn't work well will hurt your user experience, drive traffic away and lower your search engine rankings. Trying to keep up with maintenance issues can easily make you feel like you are drowning.
Web Designers know the ins and outs and keeping up with routine maintenance is second nature to these professionals. Your day is already busy. Do you really have time set aside to learn a whole separate career just so you can do it yourself?
A Web Designer Will Give You a Faster Site
Do you remember when I said that you have just two seconds to make an impression? — That is right, just two seconds…today's users are nothing if they are not impatient. No one seems to have time to wait for anything these days.
In order to be successful in the digital world, your website needs to feed that instant gratification culture or your website will quickly become irrelevant. One notable downfall of a DIY website is that they are comparatively slow.
A Web Designer Will Save You Time
If there is nothing else that you take away from this, understand that building and maintaining a functional website is a big job. You can easily tie up a lot of money on a website. A web designer will help you make sure that your website is an investment and not a money pit.
If you are ready to invest in your digital presence, contact us for a free consultation to discuss your business goals.
 Author: Melvin Figueroa
 Founder, Mello Multimedia
15 Ways a Website Will Grow Your Business Technology has changed nearly every aspect of doing business, shifting the focus from your brick and mortar presence to your online presence. If you are struggling to find ways for your Melbourne, Florida area business...
read more
How to Find the Right Local Digital Marketing Agency   How to Choose the Right Digital Marketing Agency So you have put in hours of research and you are ready to embrace digital marketing to launch your business forward in modern times. It is a big undertaking and not...
read more