How Does Website Pricing Really Work?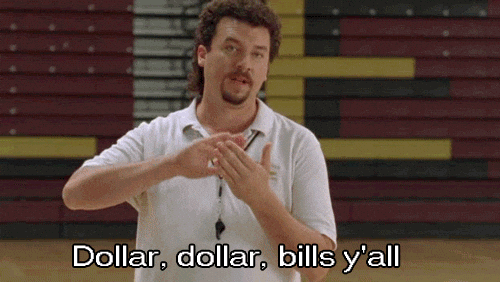 If you are shopping for a new website, one look around the internet will turn up a pretty broad range of prices. You might have seen anything from a few hundred dollars to several thousand dollars. Making sense of the real cost of having a website designed for your business requires much more context.
How is Website Cost Determined
Shopping for a new website is like any other major purchase that you would make in your business or personal life. There are different options available at different price points. Imagine that you are shopping for office furniture instead of a website.
You might be more familiar with how to shop for furniture, but the nuts and bolts are the same whether you are buying furniture or a website.
How much does a desk cost? As someone who has purchased office furniture before, you probably recognize that this is a pretty broad question. The size, style, material, and brand all influence the price tag on a desk. The same works for pricing web design.
Websites come in all sizes. A small business with a basic website might only have five to ten web pages that contain all of the information that is needed to represent their business online. Larger businesses or those who do a significant share of business online will need a much larger website.
Website pricing, in part, is based on the size and scope of the project.
How big of a website do you need?
What type of functionality do you need for your website?
What services do you need with your website: photography, content, maintenance?
The One-Size-Fits-All Approach
It is not at all uncommon to see web designers using a simple pricing structure where they charge a set amount based on the number of web pages. However, the world of web design is complex and this pricing model doesn't allow for much customization.
Take into consideration that, while you might find a diamond in the rough with this pricing model, experts do not sell themselves short by trying to apply a one-size-fits-all mentality to pricing their services.
The Lowest Bidder Approach
Some web designers feel like they have to constantly quote the lowest prices in order to get business. In a world where the common Joe can create a website with a point-and-click design tool, you might be wondering why it is even necessary to hire a web designer.
If you are always looking for the lowest cost service, you can expect the lowest return on your investment. A talented web designer can create a website that truly fits the needs of your business in a way that a template will never be able to.
While the lowest bidder can offer you a bargain-basement price, a business website should be an investment in a tool that will support and grow your business. The lowest price is not necessarily the best price, especially if it doesn't meet your needs.
The Expert Approach
After you sort through all of the packaged design services and low-ballers, you will find a group of designers who are genuinely interested in learning more about your business and your needs.
But why is it important for a web designer to learn about your business?
A business website is the ultimate sales tool. It represents your business in the digital world. It provides useful information to prospective customers. Your business website has a pretty big job to do.
An expert web designer seeks to understand your business and your needs. Every aspect of your website is designed to work for your business. It isn't about meeting a quota on a number of webpages or quoting the lowest price.
Web design services are about meeting your need for a business website in new and unexpected ways. They understand what you need from a website and they over-deliver. Every detail of your website proposal is meant to add value to your business, not check off a box for what you 'should have' on your website.
What to Look for When Shopping for a Website
Budget is probably the first thing that comes to mind when the topic of pricing a website comes up. Instead of narrowly focusing on the price tag, consider that your business website can as much or as little as you want it to be. Some things that you should consider are:
What look and feel do you want your website to have? Modern? Timeless? Luxury?
What must-have features do you want? E-commerce? Customer portal?
What is the most important thing you want your website to do? Funnel leads? Educate customers?
What do you envision? A simple five-page spread or a well-thought-out proposal that will address your needs?
Are you Ready to Hire a Web Designer?
Are you looking for a local website designer in Melbourne, Florida? We can help create an online strategy and website design that will be sure to grow your business and add value to your customers. Be sure to contact us today for a free strategy session.
 Author: Melvin Figueroa
 Founder, Mello Multimedia
15 Ways a Website Will Grow Your Business Technology has changed nearly every aspect of doing business, shifting the focus from your brick and mortar presence to your online presence. If you are struggling to find ways for your Melbourne, Florida area business...
read more