15 Ways a Website Will Grow Your Business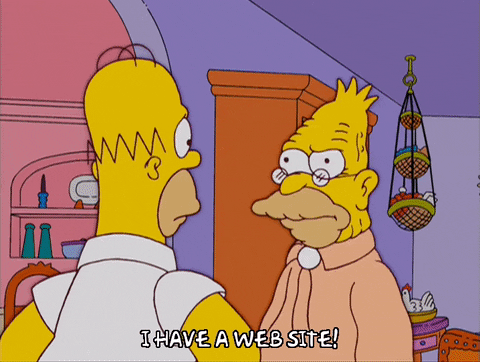 Technology has changed nearly every aspect of doing business, shifting the focus from your brick and mortar presence to your online presence. If you are struggling to find ways for your Melbourne, Florida area business to adapt to the changing landscape, a fresh website design could be the answer and a local web designer in Melbourne can get you there.
Limitless Possibilities to Nail the First Impression
Spending behavior is heavily influenced by social networks, customer reviews, and blogs. More than ever before, shoppers are looking online well before ever setting foot in the store. This means that your first impression doesn't happen when they walk through your door for the first time. It happens online, often without your knowledge.
Builds Trust Through Transparency
A website is a tool to foster relationships with customers that is available to them 24/7. Do more than make big claims, show potential customers what your business is all about with immersive content.
Facilitates Customer Service
Having a website outfitted with well-designed contact forms, navigation, and informational resources can streamline your customer service processes. Depending on the size and scale of your operation, it may even replace or reduce your need for staffed customer service employees.
Streamline Marketing Efforts
Businesses are gravitating to digital marketing because it works, offering better results with less money. A website serves as the hub of your digital marketing efforts, with some activities occurring right on your website and others occurring on different platforms that lead back to your website.
Make Authentic Connections
Nothing is valued more than real authenticity in small business. Luckily, the tech generation of consumers values authenticity just as much. A website is a fully customizable tool that can be designed to broadcast any message of your choosing. Ditch the templates and stock sales copy and let a local Melbourne web designer build a sales tool that will work for your business.
Expands the Potential of Social Media
The power of social network communities to cultivate a following is unmatched in the marketing world. Think of these communities as cherry-picked audiences that you can pitch your content to and lead them back to your website. With full integration between your website and social media channels you aren't sitting around waiting to be found, you are leveraging your reach with existing audiences.
Showcase your Brand Personality
A website offers the opportunity to show the world what your company is about, and specifically about what makes you different from the competition. From compassionate stories to edgy styles, choose your thing and let your Melbourne, FL web designer showcase it on your website.
Bridge the Gap on Global Competition
Language barriers and currency conversions can make it difficult to take your business to a global scale. However, a website can help bridge the gap by utilizing technology to erase barriers and make doing business with other countries or non-English speaking Americans seamless.
Show Up in Searches
Most shoppers instinctively reach for their smartphone for ideas and inspiration so the first place your business needs to show up is in relevant search results. SEO optimization is a complex gig, but a web designer in the Melbourne, FL area can help you rank well in both local and national search results.
Leverage Data
It is relatively easy to build a form for any purpose. A well designed website will collect data from all visitors and sort them into lead lists that can be targeted with in future marketing campaigns. Will some clever incentives, you can even get visitors to willingly hand over their details – no spammy marketing lists required.
Directly Influence Buying Decisions
A website allows you to directly influence buying decisions by housing reviews and blogs directly on your website. This provides value to consumers during the buying process while simultaneously keeping them on your website longer, increasing the odds of conversion.
Build a Community of Loyal Customers
The value of loyal customers and repeat sales is nothing new. However, the potential to build and nurture those relationships through social networking has grown exponentially thanks to the digital world. While you can engage with a social media account alone, a website is an important part of building rapport with your online audience.
Enhance Service with Added Convenience
Many customers prefer to shop, buy, and even troubleshoot problems on their own. A website built out with e-commerce features and a support chatbot can allow your customers to interact with your business on their terms. The level of convenience this provides will keep a steady stream of traffic coming.
Work Smarter Not Harder
With the ease of collecting and sorting data on transactions, leads, and products it is easier than ever to target specific audiences with certain products. Your website can act like an automated sales machine by integrating forms, emails, popups and other marketing tools.
Save Money
While the initial cost of a professional website causes many small business owners to hesitate, the potential to save money in the long run is significant. Not only is digital marketing more cost-effective than traditional print and broadcast marketing, but your website can help you make cuts in sales and service without negatively impacting your customer experience.
Conclusion
A local web designer in Melbourne can take your business to the next level by providing the one tool that your marketing, sales and service efforts are currently missing. Book a consultation with Mello Multimedia to discuss your web design needs today.
 Author: Melvin Figueroa  
 Founder, Mello Multimedia
How to Find the Right Local Digital Marketing Agency   How to Choose the Right Digital Marketing Agency So you have put in hours of research and you are ready to embrace digital marketing to launch your business forward in modern times. It is a big undertaking and not...
read more
8 Things You Will Get From Hiring a Web Designer There is a big difference between having a business website and having a digital presence that continuously works to drive traffic, generate leads, and land sales for your business. While the former can probably...
read more