The Biggest Problem Your Website Is Facing
(A.K.A Friction Points)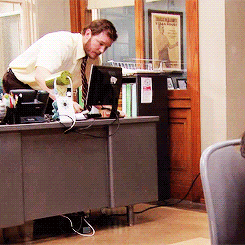 What is a friction point?
First, let's define what a friction point is. A friction point is when a potential customer visits your website and finds it difficult to find the information they're looking for or when it's buried in numerous clicks.
Why is this bad for my business?
The reason why this is bad for your business is that most users will leave your business website within 10-20 seconds if it does not deliver the information they are looking for. 
How to fix this
It is very important to design your website around a clear main goal you want the user to take (aka CTA "Call to action") while also still providing basic information like phone, email address, physical address, and contact form throughout the website.
A user will land on your website in more than one way. (Example: blog post, services page, etc) That's why you need to make sure your site has basic information visible and clear navigation on every page.
Conclusion
Some of this may seem like common sense, but you would be surprised how many business owners neglect the ease of use of their website. When it comes to evaluating your website ask yourself these questions: 
• Can I click on any page and still find basic information quickly and easily? (1 or 2 clicks)
• Am I over complicating the amount of information I'm providing the user? Is it really necessary?
• Do I have too many actions/CTA's? (Email sign up, free consultation, follow on social media, etc)
If you're interested in improving your website and converting more visitors into customers be sure to contact us today for a free brand evaluation.
15 Ways a Website Will Grow Your Business Technology has changed nearly every aspect of doing business, shifting the focus from your brick and mortar presence to your online presence. If you are struggling to find ways for your Melbourne, Florida area business...
read more