Website Design Services in Melbourne, FL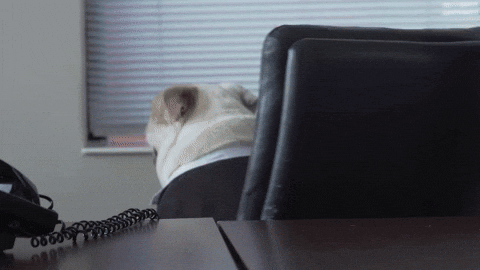 Your small business can make a big impression online with the help of a local website designer. Website design companies in the Melbourne, FL area offer Brevard county businesses with a unique, local feeling that simply cannot be replicated by big corporate designers in other locales.
Benefits of Hiring a Local Website Designer in Melbourne, FL
Small business owners know better than anyone else that trends vary by region. The keywords that drive traffic in Melbourne, FL are very different from what works in rural midwestern communities. Consumer lifestyles, business needs, and local competition are unique to where your business is located. No one understands that better than a local web designer who is also well-acquainted with Melbourne, FL.
While you know your business and probably a bit about your competition too, a website design service located in Melbourne, FL fills in the gaps. As an expert in their field, website designers can dissect your competitors' websites to build a strategy that works to place your business in the coveted top-ranking local search results in the Melbourne, FL area.
But hiring a Melbourne, FL website designer is about more than just hiring a designer that knows your local market, While that is undeniably an advantage over hiring a website design service outside of the Melbourne, FL area, it is not the only reason to shop local.
Accessibility is Key
While a lot can be done over Zoom calls and emails, there is no real substitute for a face-to-face. If your Melbourne, FL business is going to invest a significant sum of money into a new website, you probably also want to make sure that there are no opportunities for miscommunication during the project. The best insurance towards a successful project is to also hire a website designer in the Melbourne, FL area.
Hiring a local web design service offers the opportunity for open and easy communication from start to finish. It is likely that much will still be done in the digital format through dozens of quick emails or texts. There is a place for both in large-scale, cooperative projects.
A Melbourne, FL web designer can make it easy to work with your local business. With a local designer, there is no difference in time zones that make it difficult to match schedules for meetings. There is no need to take a flight to have an in-person meeting. It is just easier when you hire a local website designer.
Leverage Local Search with a Local Designer
Mobile devices are pushing the demand for local searches and it is becoming more urgent every day that your small business can rank in those local search results. This is good news for your business because there are far fewer fish to compete within Melbourne, FL compared to the state of Florida – or even the entire United States.
Local Designers have a Reputation to Maintain
The client pool for Melbourne, FL web design is pretty small when compared to national brands. That means that every project is important, even the small ones. When the designer's reputation is on the line every time they take a project, you can expect their very best work.
You can ask around the community and get referrals from other local business owners that you know and trust. Choosing a web designer in Melbourne, FL is easier than shopping on a national scale. This is partly because there are fewer options, but also because testimonials from your neighbors are more valuable than those that come from people you do not know, and who was possibly even compensated for their glowing five-star reviews.
Hiring Local Stays True to Your Roots as a Small Business Owner
If there is one thing that small businesses all have in common, it is deep roots in the community where they do business. The mantra 'shop local' is like a theme song for supporting small businesses. The same principle applies to your vendors as service providers for your small business. If you can hire a local website designer, you should – if for no other reason than to build connections in your community.
Melbourne, FL web design services are uniquely tailored to meeting the needs of Brevard County businesses. At Mello Multimedia, we are as local as your business. We know the area, the market, and the best way to get your business ranking locally where your real customers can find your business online. Book a free consultation with us today to find out more about our Melbourne, FL website design services.
 Author: Melvin Figueroa  
 Founder, Mello Multimedia
15 Ways a Website Will Grow Your Business Technology has changed nearly every aspect of doing business, shifting the focus from your brick and mortar presence to your online presence. If you are struggling to find ways for your Melbourne, Florida area business...
read more