What is a Digital Marketing Consultant And Why Your Business Needs One
In the digital age, your marketing plan needs to include cutting-edge ways to reach your customers where they spend the most time. A digital marketing consultant can help you navigate your way through search engine optimization and content marketing.
Instead of spinning your wheels and investing a lot of time with little or no return on that investment, a digital marketing consultant can help focus your energy where it will make the most impact for your business.
What does a Digital Marketing Consultant Do?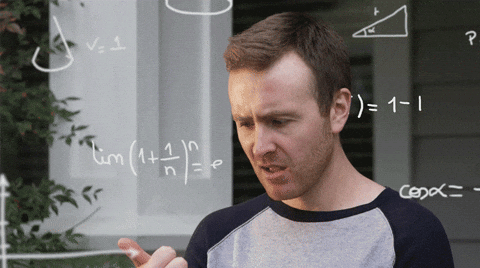 Have you worked with a developer or web designer in the past and found that it was just a little difficult to communicate your vision with them? Some of the best have great social skills and can transfer between the tech world and the social world without any deficits. But it can be rare to find someone brilliant at handling both tech and clients.
A digital marketing consultant bridges that gap between the tech team (i.e. programmers, developers, and web designers) and the client (i.e. your business). They have the business acumen to understand your needs in the same way that your stakeholders do. They also have experience with the tech team to understand the capabilities of what can be achieved in the digital world. Digital marketing consultants are abreast of the latest in constantly changing trends in digital marketing.
Every time there is an algorithm change to a search engine or social media platform, a new model of cell phone, tablet, or laptop, or a new app developed the digital world changes a little bit. The digital world is a constantly evolving system that requires constant maintenance. In short, a digital marketing consultant helps keep your digital marketing efforts on the right track among all of the trends and changes.
How Can a Digital Marketing Consultant Help My Business?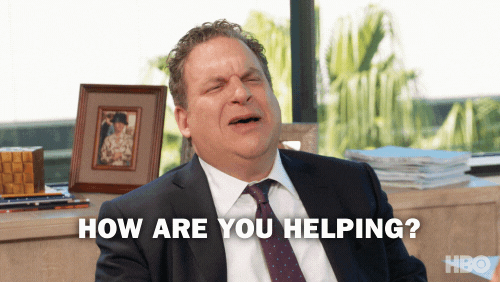 A digital marketing consultant will sit down with you and review your business goals to identify how digital marketing can help you. They will help you identify your target audience and find out where they spend their time online so that your digital marketing plan can be laser-focused on the tools and platforms that will be most effective for your business.
Maintain a consistent brand identity across all digital outlets
Your business can be easily recognized across all platforms in the digital world. From your website to social media accounts, blogs, videos, and ads, a digital marketing consultant will make sure that you are using the tools needed to maintain a consistent brand identity on all platforms. 
Take the guesswork out of building a successful website
Starting with a stellar design and consistent copy, your company website or digital home will be dressed for success. The experts will leverage tried and true search engine optimization techniques to make sure that your website ranks high in all search engines so that current and new customers can easily find you online.
Leverage the power of digital ad campaigns
Search engine marketing and social media marketing are two ways that your company can use digital marketing to reach your target audience in a natural, non-obtrusive way using the technology that they are already using every day. A digital marketing consultant can help you navigate the trends in digital marketing and make sure that you are spending dollars on the right ads with the right copy to convert sales.
Jump on the content marketing bandwagon
Content marketing or blogging, vlogging, podcasts, etc. are no small undertaking. It can be a very effective digital marketing tool, but requires consistent, quality content and has a pretty steep learning curve. A digital marketing consultant can match your business with the right tools to launch your content marketing campaign successfully.
Grow an impressive email marketing list
Many business owners are discouraged from email marketing by low open rates. But many digital marketers would argue that the problem is not that email marketing is dead, but that they are marketing to the wrong list. A digital marketing consultant can help you build a strategy that ensures that your email sign-ups are targeting the right customers so that you have a quality email list to market to.
There are many ways to market to a digital audience and they change just as quickly as technology advances. It can be enough to make your head spin. A digital marketing consultant can be an invaluable tool for your business just for the service of keeping your company on the leading edge of the digital world.
Why is Hiring a Digital Marketing Consultant Crucial to Grow Your Business Online?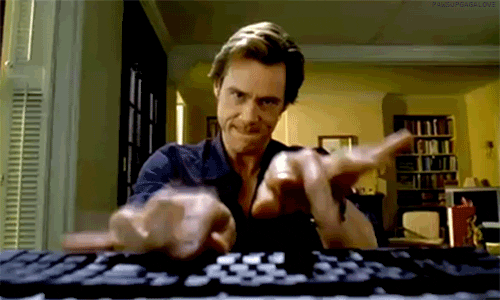 There are a lot of angles in the digital marketing world and your company may be missing out on big opportunities if you are not strategically working every angle with the most up-to-date information available. With 4 billion people around the world using the internet and nearly a quarter-billion of those people just coming online in the past year, this is a market that cannot be ignored.
Digital trends seem to come and go a little faster than the old print media world. You want your marketing to be ahead of the curve on these trends and not lagging. The primary job of the digital marketing consultant is to assess your business, tailor your digital marketing plan, and review and revise it as often as needed to keep it relevant.
Did you focus on any major digital trends in 2018 like video marketing which gained popularity on social media platforms like Instagram and Pinterest? How about updating search engine optimization to include voice search? Did you add personalization features to your website design to give users custom experiences? Did you even know any of these things were tending in 2018?
This is exactly why you need to work with a digital marketing consultant. They know what is popular, what is working and what is not, and they can help you navigate the digital world for a maximum return on your investment.
What Can I Expect When Hiring a Digital Marketing Consultant?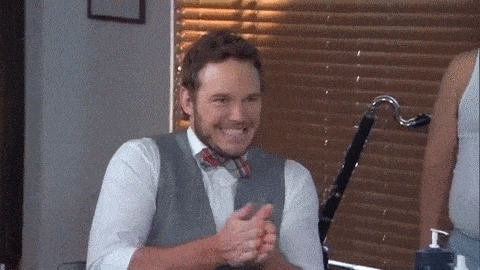 A knowledgeable and connected digital marketing consultant can be an invaluable tool for your company. But as with any partnership, it is a good idea to have clear expectations on what services you will receive and how you will measure outcomes upfront.
An In-depth Study of Your Business Needs
A consultant cannot (or should not) offer any advice until he or she has taken the time to fully understand the problem. Following an initial consultation where your business needs and the digital services plans are discussed in general terms, a more detailed study of your needs should be conducted. The information gathered here will be used to draft your unique digital marketing plan. 
A Written Proposal that Identifies all Targets and Projected Outcomes
It is important to note that your digital marketing consultant cannot guarantee outcomes of any digital marketing activities. That does not mean that they cannot give you generalized ideas of what would be considered a successful campaign. You should be able to know what efforts they will make to market your company digitally and how you will know when or if those efforts are successful.
Regular Performance Reports
A good digital marketing consultant will provide you with real data that is easy to digest showing how well (or not well) your digital marketing efforts are performing against both your previous numbers and industry averages. It is important that the digital marketing consultant is both monitoring their performance and readily sharing that information with you.
Routine Meetings to Re-assess and Make Adjustments
The digital world is always changing. Your digital marketing plan should be changing with it. Particularly any area that is not performing or has shown dips in performance should be tweaked to align better with your business goals. The digital marketing consultant should not only give you a plan to get you off the ground, but they should be able to keep that plan working for you.
How Much Can I Expect to Pay a Digital Marketing Consultant?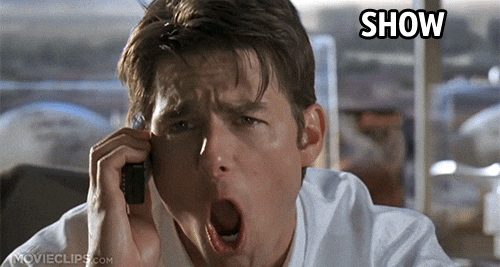 Pricing ranges for this type of work vary greatly. You can generally hire an individual for a lower cost than an agency, but the tradeoff is that the individual will not have the same access to teams and tools that an agency will have. When you pay an agency, you are paying for a team with different people with specialized skills and not just an individual or jack-of-all-trades.
Pricing also varies by geographical location, the skill level of the consultant or agency, and demand. Pricing can be anywhere from $65 to $300 per hour depending on any one of these factors. That may seem like a lot, but it is important to remember that you are paying for specialized expertise that is far more likely to yield results than a general marketing employee already on your staff.
This is not to say that you do not already have great talent on your team. If you do, put them on the project along with the agency for the best results. The in-house employee will be able to look after your marketing interests while communicating an intimate knowledge of your business needs to the consultant. In return, the consultant will be able to provide expert advice from someone who knows the industry inside and out. As a result, you will have a uniquely tailored digital marketing plan that will provide your best results.
The bottom line is that you should pay for as much as you can afford, but do your due diligence in researching and interviewing possible candidates. Just because someone charges $300 per hour, does not mean that they are the best. Always ask to see examples of work that they have done and for references of clients they have worked with.
Book a free consultation today
At Mello Multimedia, we pair results-driven web design with bullet-proof digital marketing to grow your business online with unbeatable results. We understand the power of visuals and information in the digital world. And we know exactly where to find your target audience and reach them in compelling ways to turn prospects into long-term clients.
Book a free digital marketing consultation with Mello Multimedia today and we will walk you through our process that starts with understanding you. We create results that work because we start with what is most important – understanding your business.
From there we will work with you to identify the needs of your business and craft a customized plan that will uniquely address your needs. You can expect clear, consistent communication during every step of the project, right up to the launch and beyond with our on-going support services.
What should you focus on in the new year?
Voice Search – Search Engine Optimization Updates to include voice search recognition to meet the needs of 39 million users who currently own at least one voice-enabled device.
Image Search – Search Engine Optimization Updates to work well with visual search tools that have seen success this year on Google and Pinterest.
Augmented and Virtual Reality – a virtually untouched outlet for digital advertising exists on virtual reality platforms like Oculus. Popularity in VR spaces is on the rise and you may want to be on the front-end of that trend.
Authentic content and hidden likes on social media – Social media platforms will become more community-based. Cheap marketing copy and sales pitches will no longer cut it. 90% of millennial users rate authenticity as the most important factor when deciding what brands to buy from.
Live Video and Video Marketing – Youtube holds steady as the #3 search engine, ranked only behind Google and Google Images.
Social Transparency from the CEO

– As of 2016, only 40% of CEO's were active on social media. Consumer polls support that CEO's and top executives that engage on social media boost the company's reputation and build trust with consumers.
Mello Multimedia is ready to help bring your website and digital presence up to snuff in the new year. These trends are here to stay and will only gain in popularity. Do not wait any longer to book your free consultation.
Resources
Investopedia (2019. May)
https://www.investopedia.com/terms/d/digital-marketing.asp
We Are Social Blog (2018. January)
https://wearesocial.com/us/blog/2018/01/global-digital-report-2018
SocialReport (2019. November)
https://www.socialreport.com/insights/article/360000663006-7-Digital-Marketing-Trends-That-Will-Own-2019
Bulk.ly
https://bulk.ly/schedule-instagram-posts/
 Author: Melvin Figueroa
 Founder, Mello Multimedia
15 Ways a Website Will Grow Your Business Technology has changed nearly every aspect of doing business, shifting the focus from your brick and mortar presence to your online presence. If you are struggling to find ways for your Melbourne, Florida area business...
read more