How to Find the Right Local Digital Marketing Agency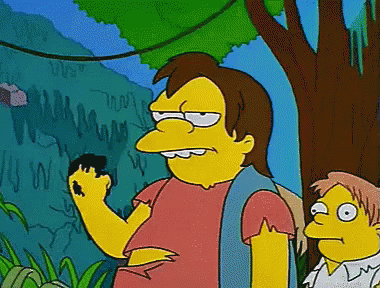 How to Choose the Right Digital Marketing Agency
So you have put in hours of research and you are ready to embrace digital marketing to launch your business forward in modern times. It is a big undertaking and not one you should take alone unless digital marketing is your jam.
A good digital marketing agency can act as a seamless extension of your business, taking your ideas and bringing them to life. Unfortunately, there are a lot of agencies in the market who make big claims, but fall flat of expectations. How can you choose a good local digital marketing agency when you barely know what digital marketing is?
Look for Flexibility in Services
The first place to check when shopping for a local digital marketing agency is the services page. Be wary of agencies that offer cookie-cutter service menus without a lot of customization. A one-size-fits-all approach almost never works in business. Digital marketing is no exception. One approach does not work for everyone.
An agency that tries to fit customers into predefined service categories is focused on making money. When profit is the first priority, customer satisfaction is always an afterthought. Instead of trying to fit yourself into their mold, look for an agency that offers a consultation to discuss your needs first.
Look for a Company that Offers Dedicated Service
The second question to ask when looking for a digital marketing agency is who will be your contact. If the agency mentions a contact center, make it a hard pass. At best a call center will land you with a revolving supply of barely-trained hourly employees that probably don't know much more than you do about digital marketing. They have been hired to push the company's products, not because they are particularly good at digital marketing, but because they fill seats.
A good digital marketing agency will offer you one dedicated point person who is knowledgeable in digital marketing and well-acquainted with your business and needs. If an agency is willing to offer a dedicated account manager, that is great. But also remember that you will have to work with this person – a lot. Make sure that the person you will be working with is someone that you can work with.
Be Wary of Long-Term Commitments
Another not-so-uncommon tactic is to try and get you to sign up for a year or more of service with the agency. A good agency will give you the freedom to stay on your terms as long as it is working for you. They know that their performance is what will keep your business, not a legal obligation.
More questionable digital marketing agencies try to lock customers into lengthy contracts so that they can guarantee revenue without having to deliver on results. The only thing that a digital marketing agency with long contracts needs is a smooth sales guy that can keep new customers coming along to sign on the dotted line. This business model does not require that the agency is able to keep loyal customers beyond the expiration of their contract.
Ask How the Agency Measures Success
The wonderful thing about digital marketing is that it is inherently loaded with data. If your digital marketing agency is stingy with the numbers that should be a significant red flag. Ideally, the agency will show you real analytics for your digital marketing campaigns and take the time to talk to you about what is or is not working and why.
Hiding the real data in proprietary reporting metrics, or worse, not sharing any data at all is unacceptable. Hire an agency that values transparency and is willing to share real results, even when they are unflattering for them.
Watch Out for Those that Over-Promise (and Under-Deliver)
If your first meeting with a prospective agency is packed full of big claims and huge promises, dig a little deeper. If it was easy to land on the first page of Google in one day, everyone would be able to do it. It is not likely that you have unwittingly stumbled upon the secret sauce to digital marketing. It is more likely that you have found a smooth-talking salesman skilled at swindling clients into signing up for extra services.
Authenticity and transparency are much more attractive in a potential digital marketing agency. Look for someone who is willing to be real with you, who will build a practical plan for your business and work hard to meet goals and exceed your expectations.
The Takeaway on Hiring a Digital Marketing Agency
Hire a digital marketing agency that offers real ideas, accurate data, and a loyal commitment. You want to find a partner who has the skills and experience that you or your business needs, not someone who is trying to exploit your needs. For local digital marketing in Melbourne, FL, reach out to Mello Multimedia. We would love to start a conversation with you about how to make your ideas happen.
 Author: Melvin Figueroa
 Founder, Mello Multimedia
15 Ways a Website Will Grow Your Business Technology has changed nearly every aspect of doing business, shifting the focus from your brick and mortar presence to your online presence. If you are struggling to find ways for your Melbourne, Florida area business...
read more
8 Things You Will Get From Hiring a Web Designer There is a big difference between having a business website and having a digital presence that continuously works to drive traffic, generate leads, and land sales for your business. While the former can probably...
read more