How much do SSL certificates cost?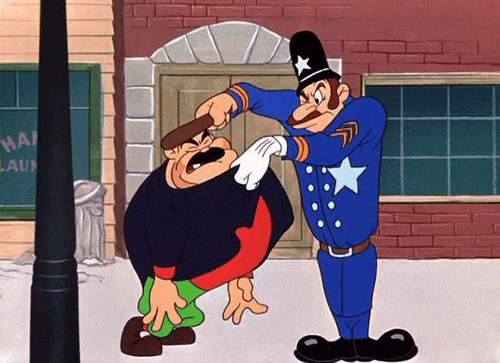 When it comes to SSL certificates depending on the company it can range from $8 to $500+ per year. Most SSL companies will offer different types of SSL's that provide more or less security which makes the SSL more or less expensive. Also, some SSL's have warranty's that will cover the cost if somehow your website gets hacked due to failed website security encryption covering from $10,000 to $1m+.
Your current website hosting company will most likely sell SSL's. If they don't you can use Godaddy, Network Solutions, Comodo, SSL.com, Name Cheap. (Just to name a few) 
Here are some of the costs and benefits of each:
Godaddy:
Lowest price for one website starts at $63.99 per year
(as of today date 12/21/19)
Benefits:
Strong SHA-2 and 2048-bit encryption

Secure site Trustmark to increase customer confidence

Unlimited servers and reissues

Secure padlock in the browser

30-day, risk-free money-back guarantee

Compatibility with all major browsers and mobile devices

Unlimited 24/7 award-winning customer support

Easy-to-access resources: FREE SSL Checker, Malware Checker

Removal of Not Secure warning from browsers
Network Solutions:
Lowest price for one website starts at $59.99 per every 2 years
(as of today date 12/21/19)
Benefits:
Issuance time (minutes)

Warranty $10,000

99% Browser Recognition

Domain Validation (DV)

24/7 Live Support
Comodo:
Lowest price for one website starts at $99.99 per year
(as of today date 12/21/19)
Benefits:
Secures Single Domain

Validity period 1-5 Years

Validation Level (Domain Validation)

Issuance time (minutes)

Unlimited Server Licenses

Strongest SHA2 & ECC Encryption

Major Browser & Mobile Device Compatibility

Free Expert Support

Warranty $250,000

Includes Trust Logo
SSL.com
Lowest price for one website starts at $49.99 per year (as of today date 12/21/19)
Benefits:
$10,000 warranty

Issuance time 5 minutes

Works with over 99% of all browsers

Padlock symbol & "https" domain

2048/4096 SHA2 RSA (ECDSA supported)

Full mobile support

Satisfies HIPAA & PCI compliance

Free lifetime certificate reissues

24/7 chat, email, phone support

30 day no questions asked refund

Easy to use Account Manager

Free SSL.com Site Seal
Name Cheap
Lowest price for one website starts at $8.88 per year (as of today date 12/21/19)
Benefits:
Free SSL Site Seal

Top-Tier Support

256-bit/128-bit encryption

Issuance time about 15 minutes

4 step SSL activation
Why SSL certificates are so expensive?
There are three main reasons why SSL certificates are so expensive. The first reason why SSL's are expensive is that the more warranty they have the more they cost. Just like car insurance, the more protection you have the more the car insurance company will charge you monthly. So, for example, an SSL that costs $8.88/yr from Namecheap will have no warranty but an SSL from Comodo that costs $179/yr will have a $250,000 warranty.
The second reason why some SSL's are more expensive than others is that depending on the type you buy an actual human has to verify the information. Cheap/Free SSL's are digitally verified so the SSL can be activated almost instantly or in minutes, but offer little/weak encryption or you have to manually renew the SSL yourself before it expires. There is always a catch when it comes to using less expensive SSL's. You will have to determine what is the best option for you. (Do it yourself option or set it and forget it option)
The third reason why SSL's are so expensive is that there are different types such as:
Extended Validation Certificates (EV SSL)


(Displays legal entity of business)

Organization Validated Certificates (OV SSL)


(Displays legal entity of organization, government, or corporation)

Domain Validated Certificates (DV SSL)


(Encryption only and issued fast)

Wildcard SSL Certificate


(Covers the entire website including subdomains)

Multi-Domain SSL Certificate (MDC)


(Covers from 2 to 2,000 domains with one SSL certificate)
Where to get a free SSL certificate
For most people who are starting a website or blog, a free SSL should be more than enough. The only time I recommend buying an SSL is if highly personal information is being inputted via a contact form or something similar. Another reason to buy an SSL is if banking/credit card information is being used/stored on the website.
But as mentioned a free SSL should suffice for most folks. If you are interested in obtaining a free SSL I highly recommend sslforfree.com.
Sslforfree.com is a non-profit organization that provides website owners with free SSL certificates. If you aren't tech-savvy it may be a little difficult to install for some, but it's pretty straight forward and the website provides clear step by step instructions on how to install.
Conclusion
There are tons of benefits to having an SSL installed on your site. No matter what you want to make sure you have one even if you have no personal information stored on your site. The SEO benefit alone is enough of a reason to have even a free SSL on your site. In fact, in 2018 Google started taking SSL's serious enough to make it a ranking factor.
If you need help with your website or tired of managing your SSL let us take care of it for you today! Every website we design and host includes a free basic SSL with auto-renewal. Contact us today for a free website audit and consultation.
15 Ways a Website Will Grow Your Business Technology has changed nearly every aspect of doing business, shifting the focus from your brick and mortar presence to your online presence. If you are struggling to find ways for your Melbourne, Florida area business...
read more