Benefits Of Having A Website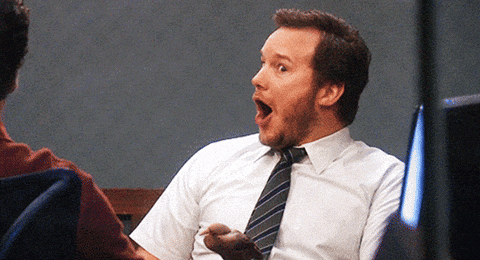 From smartphones to tablets and computers, more than 4 billion people access the internet worldwide. The number of people online grows every day and new trends and advancements in technology expand what is possible online every single day.
What was once uncharted territory for small businesses, a digital identity has become a necessity. More than just social media accounts, businesses of every size should be utilizing a website as a digital home on the internet.
By 2018, nearly two-thirds of all small businesses had found their way online. However, there are still many small business owners who simply do not see the value in a website for their business. Among those that are still holding out, the top reasons are cost, not relevant to their industry, or they don't see the value for their local market.
A Professional Website Adds Credibility
The millennial generation has set the precedent for how modern consumers shop for goods or services. That is to say that more consumers than ever before are using the internet to do more than shopping. Consumers are checking out their options online before heading into the store. If your small business is not currently online, you are missing the boat.
A website serves as a digital home for your business in the online world and should be more than a digital flyer detailing your mission statement and list of services. A modern website can be a fully-immersive brand experience that engages potential customers from inquiry to close of the sale.
85% of consumers surveyed feel that having a website makes a business more credible. To put it in simple terms, internet usage is so integrated with our daily lives that consumers expect all businesses to have a strong digital presence. For businesses that are not online, consumers tend to assume that they are out of business or no longer relevant.
Build and Scale Your Business with a Strong Digital Presence
A strong identity in the digital world has become a necessity to gain consumer trust. Regardless of which stage of business you are in, one of the single most effective ways to grow is by leveraging the tools available online. By building a presence where your target customers are already spending their time, up to six hours per day by some estimates, your marketing dollars will see the biggest returns on your investment. Growing your business online starts with your website. Beyond just having a website, there are some things that you can do set your website apart from the rest.
Invest in a Responsive Website
By 2017, major search engines like Google were not only prioritizing mobile-friendly websites, they were basically demanding it. With the majority of users accessing the internet from both home PCs and mobile devices, your business cannot afford to skimp on a website that caters to both. If your website is difficult to use or slow to load, your customers will not use it. The days of dial-up internet are long gone for most of us and along with our patience to wait on web pages to load or work properly.
Get Reviews and Prominently Display them on your Website
Word of mouth has always been one of the most valuable ways to get referrals. In the days before the internet, the reach of one customer was fairly limited. The growth of the internet has exponentially increased the reach of a single customer review. Up to 88% of consumers trust online reviews as much as a personal recommendation. And check reviews online has become a regular pre-purchase habit many consumers. A curation of detailed customer reviews will build credibility with customers.
Add a Blog to your Website to Engage Customers
Add value to your website with engaging content that is interesting to your target audience. Content can be educational, entertaining, or a mixture, but should not be overly promotional or sales-y. When used appropriately, blogging can help you personalize your brand online and build a relationship with your customers.
Add Utility to your Sales and Customer Service Efforts
With the right copy and the right features, a well-designed website can function as an extension of your sales and service staff. First and foremost, your website is available to provide information and answer basic questions 24 hours per day. In an on-demand world, consumers expect access to information without traditional limits like 9 to 5 office hours or excessive hold times.
By providing information on your products and services directly on your website, and online shopping if applicable, your website can function as an effective tool to serve your customers.
Design is Important
There are dozens of DIY solutions to build a decent looking website from templates, but good design is not an area where you can afford to cut corners. Invest in good design because first impressions matter and the first things that new visitors will notice about your website are mostly design-related aspects. Responsiveness is also important. In fact, you have just two seconds for your page to load before you start to lose their attention and only four seconds before they click away altogether.
Enabling Social Sharing Helps Your Customers Work for You
If there is one thing that customers love more than reading reviews, it is sharing something that they love with the world. If you are already providing a quality product or service, you can leverage the power of social sharing simply by making it easy for your customers to share your brand with their world. Add social sharing buttons to your web pages and posts. Add tweet clips into your blog posts. And, direct links to follow your brand on various social media accounts directly and prominently on your website.
Use Your Website to Build Relationships
Loyal, repeat customers are the lifeblood of any small business. Loyalty is gained through positive experiences and relationships. In a world where consumers prefer to interact with brands online – through websites and social media, new ways to build relationships have been forged.
Dive in and Tell Your Whole Story
A website provides a much bigger platform that some sales copy on a brochure. You no longer have to limit your story to an elevator pitch on one-third of a piece of paper. As long as the content is engaging and well-organized so that users can choose how much or how little to engage with, the possibilities are endless. 
Share behind the scenes' photos and stories on your blog.
Create a video that interviews your customers and employees to tell your brand story.
Create a visual timeline of your company's growth.
Tell your origin story through engaging copy.
Talk about your values and why they are important to your company.
Address the Needs of Your Market
The most successful businesses are the ones that have really drilled down and identified a specific need and then exceeded expectations in meeting that need. Your website can serve as a tool to laser-focus your market research so you can stay on top of trends and changes in your industry and always know what it is relevant for your customers.
Encourage discussion in blog comments.
Pose questions that your audience cannot help by engaging with on social media accounts.
Post surveys tied to rewards that your target audience finds valuable.
Educate the Market on Your Business
If they are interested in your product, the chances are that they are interested in learning more about similar products in that niche. Keep customers on your website longer by providing the education that they are looking for. The more time that users spend on your website, the greater the odds that you will convert the sale.
The majority of your content should be aimed at topics that are of interest to your target audience. Look for topics that are complementary to your own products or services, but keep a good balance between self-promotion and useful, educational content.
Establish Authority and Highlight Your Work
A website can be so much more than just a place to house your online shopping features. It can be a home for a variety of digital content that serves to establish your authority in your industry and highlight your best work.
Create a Blog
Blogging is some of the easiest content to create for your website. If you have a good way with words, creating a few blog posts to share your knowledge with your customers and add value to your website can be a breeze. In fact, following your website, blogs have the most influence on consumer purchases.
Start a Podcast
Podcasts are definitely a trend that is growing. From commutes to treadmills, consumers have a lot of downtime to fill and engaging podcast content seems to be their new favorite way to fill it. Podcasts are also fairly simple to produce and can elevate you as an authority in your industry.
Host a Webinar or Course
While some people are out there monetizing their courses, your business can provide a real-value course or webinar for free as a way to attract new customers. These courses take a little more work to put together than a blog post or podcast, but they can also put you in a virtual room with prospective customers and that is an invaluable trade-off.
Include a Portfolio
The great thing about websites is the visual appeal. You have done a lot of talking about your business and your industry. Now it is time to put some real proof behind your claims and showcase your work on your website.
Optimize to Leverage Local Searches
Among the small business owners that are holding out on investing in a professional website are those that do not see the value because their business is too small, too local, or too personal to benefit from an online presence. But surveys on local search data debunk all of the fears.
Not only are millions of local searches performed on all of the major search engines, but 50% of local searches result in an in-person visit within the same day. What this means is that local consumers are looking for your business in real-time as they are driving around, actively looking for your products or services. If you are not throwing your hat in the digital ring, it is definitely a missed opportunity.
Update Your Business Listings
Make sure your business has an active and updated profile with prominent search engines like Google. The profile should include all information typical searched by mobile users like directions, telephone numbers, and hours, as well as a link to your website featuring deals and coupons.
Encourage Customers to Leave Reviews
We are all happy to share our good experiences. Sometimes all you have to do is ask and your loyal customers will gladly share the good word on prominent review sites like Yelp, Tripadvisor, or Angie's List. These sites optimize for local searches and link back to your website. With 88% of consumers trusting online reviews, these sites can provide a steady stream of traffic back to your website and directly into your business.
Target Local Search Results Through SEO
As much as modern society loves to shop online, we also love to support local businesses. But instead of scouring phone books or showing up at a shopping mall to see what is there, we like to scout out our options online. Search phrases like shoe stores in Portland, OR' or dentists near me' are common search terms when consumers are looking for goods or services in a local area. You can optimize your website to reap the rewards of local shoppers to bring more foot traffic into your brick and mortar by including local search terms in your SEO strategy.
Amp Up Your Marketing Game with Digital Trends
The digital world has revolutionized modern marketing. That is not to say that more traditional materials like flyers, newspaper ads, and tradeshows all have value in the right application. But the reach of traditional marketing methods can be limited. Conversely, the reach of digital marketing methods is undeniable. In a sea of 4 billion users, the data is available to identify and target your ideal audience. Ad campaigns become more effective by reaching the correct audience. And, marketing takes on new forms like content marketing with videos, blogs, and podcasts.
Social Media Marketing
Full integration is available between the most well-known social media platforms and your website. Wherever your target audience spends their time, you can find them and engage them through their favorite platform. Targeted ad campaigns can catch the attention of prospective customers from your target audience group. Compelling copy can engage them and draw them back to your website. And, a professionally designed website can provide a brand experience that turns shoppers into buyers.
Content Marketing
Consumers today will not settle for cheap sales tricks and do not have time to listen to your sales pitch. But, one of the best ways that you can reach them is by providing value outside of your product or service. Content marketing is a popular way to provide value to customers that can be used as a marketing tool to draw them back to your product or service. Content Marketing works really well for service providers as it helps to establish credibility and build authority in their niche. But, it can work products as well. From blog posts, podcasts, courses, and ebooks, content marketing has become one of the most valuable ways to market a business or brand in the digital world.
In 2020, a website is an invaluable tool for businesses of all sizes. It is no longer a nice-to-have, it is essential to remaining relevant and continuing to grow. Consumers use information that they find online to make all kinds of decisions when it comes to what businesses they patronize and what products they purchase.
The shopping process begins by gathering ideas and information from search engine sites like Pinterest and blogs and progresses to review websites and usually ends with local searches. You can use your website to target potential customers in every step of the shopping process. At the very least, you cannot afford to miss the opportunities provided by a website and a digital presence in the online world.
Conclusion
A professionally designed website serves as a digital home and creates a first impression that will attract potential customers to interact with your brand online. Your website serves as the foundation for all of your digital marketing efforts. Without it and you are only spinning your wheels with social media ad campaigns. These types of marketing campaigns only work when they include a clear call to action that drives traffic back to your website to complete a sale or provide contact information for further follow-up. 
No business is too small and no industry is too secluded to benefit from a professional website. The strategy may need to be tweaked to fit a particular business model or need, but the potential for customization is limitless and web design projects can be scaled to any budget so it is beyond time to establish or upgrade your online presence with these tips.
 Author: Melvin Figueroa
 Founder, Mello Multimedia
15 Ways a Website Will Grow Your Business Technology has changed nearly every aspect of doing business, shifting the focus from your brick and mortar presence to your online presence. If you are struggling to find ways for your Melbourne, Florida area business...
read more