3 Main Factors That Affect The Price Of A Web Design Project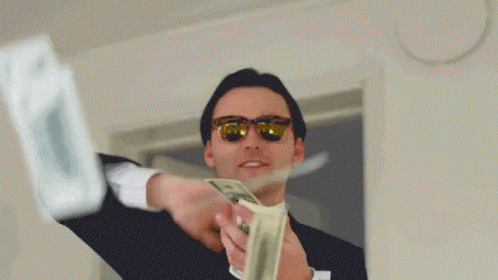 Every website project is different, but here are 3 main factors that affect the price of a website project.
Amount of work

Deadline

Revisions
It may seem that time plays a big role when it comes to pricing, but the biggest mistake you can make is trying to rush a job to get a lower price. 
This will most likely result in a frustrated client and designer relationship. It is always recommended to focus on results/quality rather than the cost/speed. That way you can ensure that the designer isn't rushing through the job to maximize profit and also the client is happy with a quality website that is geared towards results.
Amount of work
The amount of work is the biggest factor when it comes to calculating an accurate price. We can all agree that a shed costs a lot less to build than a 20-room mansion, the same can be said when building a website. Most designers can gauge fairly quick if a website will involve a lot of work such as:
Industry/Competitor research

Strategy planning

Navigation/Sitemap

Logo design

Photography

Videography

Copywriting

Custom coding/interactions

On-page/Technical SEO

Hosting/Email set up

Web development & more
As you can see a web design project can go from a simple one-pager to a full-blown feature-rich website site pretty quickly. Be sure to consider these points when approaching a web designer for your first project.
Solution: Prioritize strategy because it will guide the designer/client throughout the project and make the best use of time for the rest of the project. Doing this takes out the guesswork and makes sure no time is wasted.
Deadline
The turnaround time of a project is also very crucial when it comes to website design pricing. Most web designers will charge a premium fee if the client needs the project rushed also known as a "rush fee". 
Solution: Don't wait til' last minute. You will always get the best price and best end product if you plan out your project well in advance.
Revisions
Revisions can sometimes get out of hand and can quickly add up which is why the website strategy is so important. A lot of revisions can be saved when your measuring the website design against the main goal rather than arbitrary design adjustments. (Example: Making a button purple or something)
Solution: Focus your attention/efforts on the strategy portion of the website build because it will make everything else so much smoother.
Conclusion
At times some of these points are unavoidable but if you can manage to apply a couple of these you will be in a better place when it comes to your website. Remember, don't focus on cost focus on quality. A bad $300 website may save you some money but will end up costing your business thousands in the long run.
If you're interested in working with us on your next web design project, be sure to contact us for a free brand evaluation to get started.
15 Ways a Website Will Grow Your Business Technology has changed nearly every aspect of doing business, shifting the focus from your brick and mortar presence to your online presence. If you are struggling to find ways for your Melbourne, Florida area business...
read more